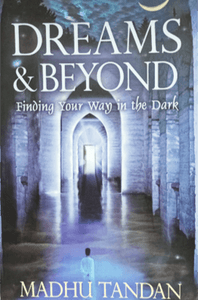 Dreams and Beyond: Finding Your Way in the Dark by Madhu Tandan
Tax included.
Shipping
calculated at checkout.
---
---
It is now a scientific fact that each of us dreams a minimum of four dreams every night and that in the course of our lives we enter our dream worlds half a million times. So what significance can we ascribe to this daily art fact of our lives? By synthesizing research, theory, and people's dreams, dreams & Beyond balances the perspective of neuroscience, psychology, parapsychology, and spiritually to give us an increasingly complete picture of what our dreams could mean.